The Whitestone Group Receives Seventh Consecutive Inc. 5000 Award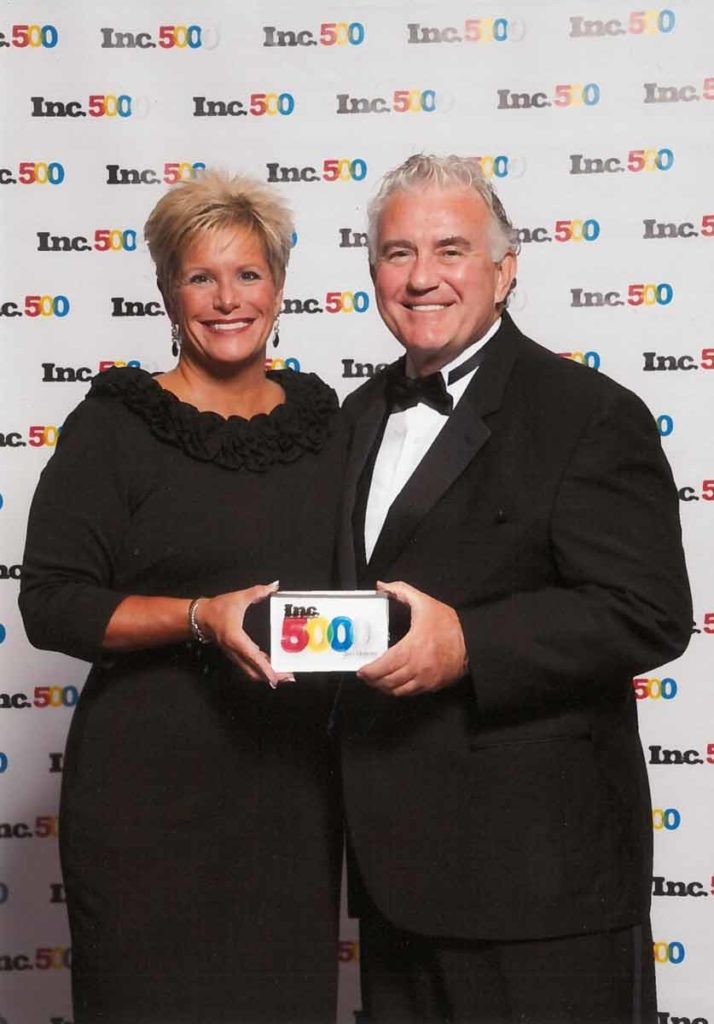 The Whitestone Group has received the prestigious Inc. 5000 Award for seventh consecutive year–breaking into the top 1000 in 2013. This award is presented to the fastest growing companies in the country. In citing Whitestone, Inc. Magazine said, "The Whitestone Group, Inc. has once again made the Inc. 5000 list of the fastest growing private companies in America. With this accomplishment, Whitestone joins the rarified company of enterprises who have appeared on the list multiple times, many of which have grown to become national icons. Your success–all the more extraordinary given the recent economic crises–is truly worth celebrating."
Pam Gentile, Chief Operating Officer of The Whitestone Group, and John D. Clark, Sr. President, CEO and Founder of The Whitestone Group, accepted the award.
Honorees are fêted each year at the Annual Inc. 500/5000 Conference and Awards Ceremony in Washington D.C.
The Whitestone Group is in the business of providing Government and Commercial Asset Protection and Federal Contract Protective Security Officers.